GPO-3 laminated sheet is the rigid insulation material which produced by non-alkali glass fiber mat combining with the unsaturated. GPO-3 laminates are widely used in electrical equipment, circuit breakers, switchgear, transformers, DC motors, AC contactor, low voltage electrical appliances etc.
Flexural Strength > 180 Mpa
Water Absorption: 0.20 %
Comparative Tracking Index ≥ 600 V
Arc Resistance ≥ 180s
Normal Size: 1022mm * 1200mm
Thickness: 1-50mm
Color: red & white
5) Copper Clad Laminated Sheet ( CCL Sheet )
FR-4 CCL
is made of flame resistant epoxy glass fabric copper-clad adhered glass fabric by flame resistant epoxy resin.With modify-epoxy glass cloth board.and suitable for making PCB board that used for Computer,communication device,measuring instrument,router,etc.(Color: natural color,yellow and black etc
;
Environmental protection: ordinary,halogen-free)

CEM-3 CCL
is a kind of copper foil covered laminated board formed through heat pressing after the electric industry alkali-free glass fiber( Flame- retardant epoxy resin E-glass fiber cloth as the cladding,glass fiber mat as the core part) dips into thermoset epoxy resins and is covered with copper foil at one side or both sides. Usually used in PCB with printed circuit on one or both sides of computers, home electric appliances and other lines.(Color: natural color,black,titanium white etc)

CEM-1 CCL
is made of of bleached wood pulp paper, impregnated with flame retardant epoxy resin and clad with single glass fabric on both sides and electrolytic copper foil
.
used for computers, VCD sets, Hi-Fi acoustic devices and other high grade electronic appliances. (Color: yellow
,
titanium white)

Aluminum CCL
have excellent flame retardant, high mechanical strength,dimensional stability etc. Especially it has vey good heat sink, electromagnetic shielding and solder float.
used for the modifier and sparker on fire for motorcycle and mobile, power LED, sound box, power supply module and acoustics shielding system etc.
Tg 140°C(DSC)
Thickness: 0.05
~3.2 mm (0.002~0.125 Inch)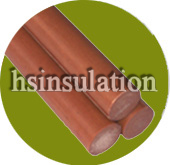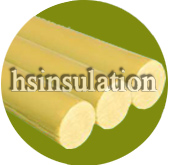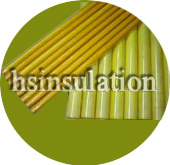 Phenolic Cotton Cloth Laminated Rod
is made of cotton cloth that has been impregnated with an phenolic resin by process of molding.It has good mechanical and electrical properties that can be easily machined.They are more economical than metal parts.
Density : 1.25 g/cm3
Bending Strength : 117.6MPa (min)
Tensile Strength : 78.4 MPa (min)
Breakdown Strength(min) : 10.0 KV (Parallel to Lamination at 20C in oil)
Insulation Resistivity(min) : 1x10e8 Ω (Perpendicular to Lamination)
Water Absorption (max) : 1.0 %(1.0 mm)

3840 Epoxy Phenolic Glass Cloth Laminated Rod
is made of glass cloth impregnated epoxy phenolic resin by moulding and processing under heat and pressure.
Products application:
Used for electric and mechanical equipment,It has better dielectric feature at normal humidity.
specifications: Length:1000mm.
Diameter:8 to 200mm.
Advantages: With high mechanical and electrical properties


Epoxy glass cloth rod(3841,3842,3848)
Mechanical and electrical application, good moisture resistance
according to different mechanical and electrical application grade, We need supply different quality grade,
If need F grade fire resistance, we need supply 3841F
Dia: 8mm to 300mm
Length: 1000mm